Return
MARRIED IN A CASTLE!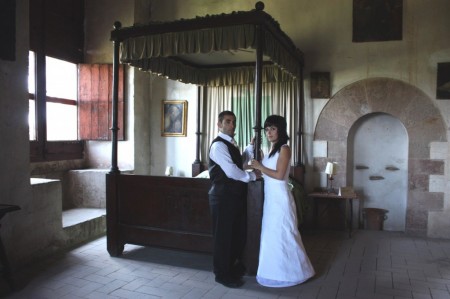 ref: 6923
25-150
Tipus:
Thematic dinnerand Celebration
A wedding in a medieval castle
Medieval Wedding:
If you wish, you can also enjoy a medieval themed wedding. The organization will put at your disposal spacious rooms of the castle for banquets, catering menu with medieval costumes and ability to show for all attendees to relive medieval times. Guests can also celebrate birthdays, baptisms and any type of event you want to perform in a beautiful and totally medieval. The activity can include: - Guided tour of the offices of castle Montclar - Lunch or dinner in a medieval castle halls, decorated according to era - Costumes for all participants - Atmosphere and medieval spectacle during the day Ask quote. Call us at 973 400 265 Additional services:
Wooden folding chairs (with or without cover, with or without white cushion)
DirecteEquip music, so.
Floral arrangements on demand.
Making a Wedding medieval costume rental.
Bar, small snack or toast Castle on demand and ability priortzar products of the territory.
We offer the following facilities:
Vehicle Parking at the foot of the whole.
Parking for buses and other vehicles.
Services in the same castle.
Two multi-purpose rooms attached.
A broad esplanade in front of the castle.
A little behind the castle esplanade
* And whenever there is an event, visits are terminated pre-installed on tracks affected by the event.
Consultan's possible to sleep in lodgings or hotel nearby.
Includes:
Guide, Accommodation, Breakfast, Lunch, Diner,
Photos
Map